About Nahual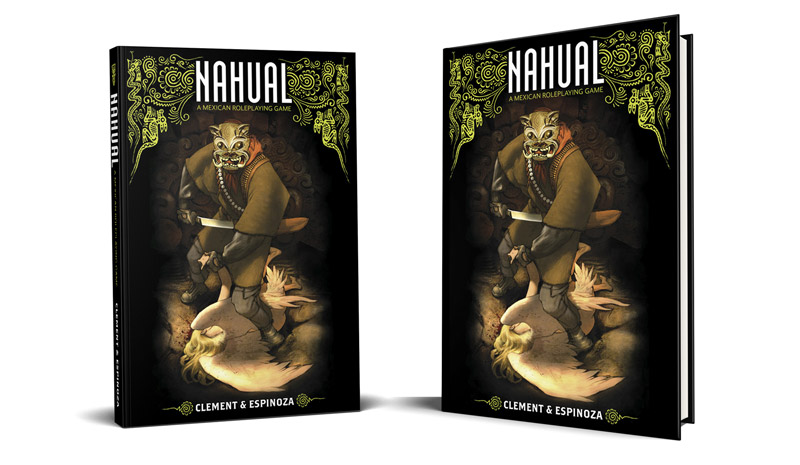 Nahual is a tabletop roleplaying game about brujos nahuales, humans of mestizo and indigenous ancestry that have the power to shapeshift into an animal form. These nahuales hunt angels to make a living, running a changarro—a business—together to sell the products they make from the bodies of the angels they have killed. These are stories about underdogs, struggling to find their place in a Mexican world of fantastical and overwhelming forces.
Inside you'll find:
Eight unique playbooks, each built to help you create a nahual whose powers and personality are tied to a particular animal. These are: the Águila (Eagle), the Armadillo, the Jaguar, the Mono (Monkey), the Perro (Dog), the Serpiente (Snake), the Tlacuache (Opossum), and the Venado (Deer).
Four different types of changarro. Each one unique in the kind of stories you will be telling and in the mechanics that help you tell those stories. They are: the Taco Truck, the Carnicería (Butchershop), the Cantina, and the Vecindad (Housing Unit).
Innovative mechanics for managing six levels of power, from regular armed thugs to god-like beings!
Instructions for running Nahual—threat levels, fighting as packs, angel hunting, creating NPCs and more—alongside eleven sample non-player characters.
For 3-6 players
ADULTS ONLY